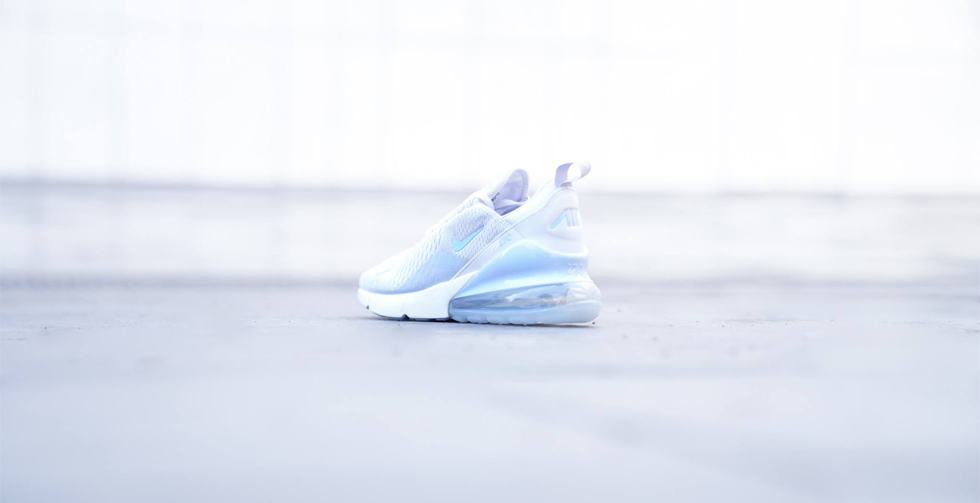 Nike Air Max 270
272 articles
Nike's first lifestyle designed Air Max.
Air Max 270
In 1987, Nike launched the Air Safari, one of the earliest lifestyle-specific sneakers ever to be produced by the brand. This was an early deviation from the ethos that would define the Air Max over the following decades: blending groundbreaking sporting innovation with novel, captivating looks.
It would be 31 years before Nike would try this lifestyle-first ethos again with the launch of the Nike Air Max 270 in 2018. Nevertheless, this was the first Air Max to be designed as a lifestyle shoe from the outset. While the Air Safari had used running-specific Air Max technology borrowed from other designs, the Air Max 270 had a specially designed 32mm bubble heel cushion, which at the time of launch was the tallest and most voluminous in production.
The 270's innovative new "Air" was combined with a foam frontfoot midsole, proving Nike's commitment to designing a wholly comfortable lifestyle shoe. The upper was constructed from various mesh panels positioned at different angles and with differing levels of porosity which built comfort through flexibility and breathability. The outer was strengthened with plastic guards, and several Nike swooshes were dotted across the design for stylistic verve.
The shoe captured 2018's 90s fascination by recreating the general shape, large bubble heel and pink tint of the 1991 Air Max 180, and the Air Max 93's revolutionary skin-tight neoprene fit to forge something completely novel. If you add 180 to 93, you get 273 – the original prototype name of the model. This was eventually changed to "270" to represent the 270-degree spectrum that the bubble cushioning covers.
The design of the Nike Air Max 270 was based on the philosophy that if you are comfortable, then you are relaxed, confident and at ease with your surroundings; therefore, you have a competitive advantage. All of this created an authentically modern shoe that takes comfort and style extremely seriously.