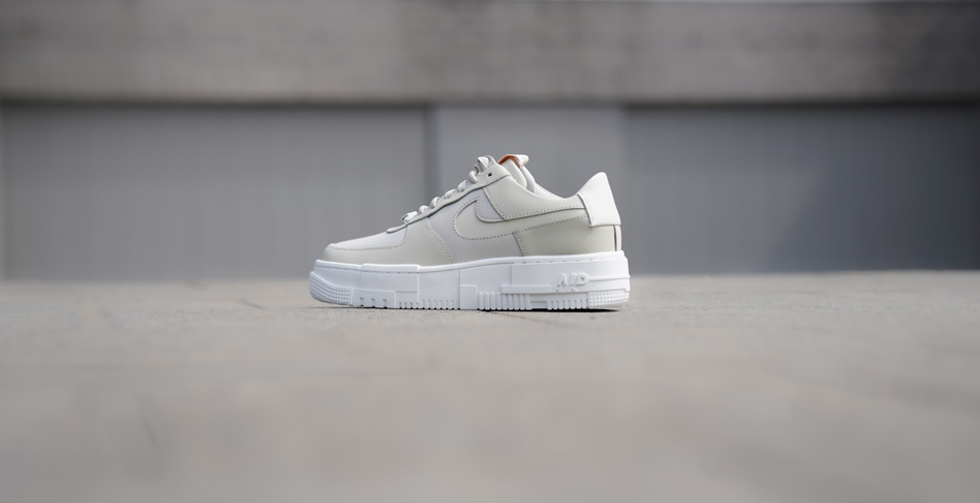 Nike Air Force 1
436 articles
The historic meeting of "Air" and basketball.
Air Force 1
In 1982 when the Nike Air Force 1 launched, Nike were relatively small in the basketball scene. They were known for their running expertise but didn't have as much sway on the courts. Basketball required a different type of shoe, one constructed for strong landings, jumping and sharp shifts in direction. Transitioning their Air sole technology to the basketball court would require ingenuity.
Bruce Kilgore was brought in to work closely alongside Nike's co-founder Bill Bowerman and they were tasked with making Air's transition to basketball a successful one. Before accepting a position at Nike, Kilgore was an all-American product designer. His star-spangled design career made him perfect for designing the Air Force 1, a shoe named after the President of the United States of America's aircraft.
Basketball players had particular performance requirements that Kilgore knew he had to meet. Firstly, he drew inspiration from the Nike Approach hiking boot that had an angled heel lower toward the Achilles tendon. This brought flexibility without compromising on strength. To further bolster ankle support, a detachable 'proprioceptive belt' was added. In order to satiate specific traction needs, specialised concentric circles were etched into the rubber outsole allowing players shift direction with unrivaled speed.
As one of the first basketball sneakers to feature a durable cupsole, Kilgore was inspired by the physics of Paris' Notre Dame cathedral to help balance the increased height of the cupsole. The Air Force 1 also featured a variable width lacing system which pulled the foot tighter in. All in all, Bruce's finished product weaved his minimalist design ethos with Nike's technological might to produce a technical, stylish shoe adopted by highly esteemed NBA players.
The launch of the Nike Air Force 1 birthed important phenomena in sneaker culture. AF1 was the first shoe to introduce collaboration and limited run drops that are now omnipresent. Air Force 1 also made history in becoming the first Nike shoe to ever be Retro'd, and as a result, is now constantly being reimagined by footwear creatives, both by Nike and designers at high-end fashion houses.
But it wasn't always so plain sailing and in 1983 discontinuation was a real possibility. If it wasn't for the East coast fans, particularly Baltimore, Philadelphia and New York where the youth nicknamed them "Uptowns," combined with the retailers' "Colour of the Month Club" initiative, Nike's enthusiasm for the model may never have been reignited.
Today, the AF1 is a silhouette constantly absorbing the latest and greatest in Nike technology, it remains a global street culture mainstay favoured by hip-hop artists, the dapper youth and basketball players it was originally made for. So, it is with legitimacy that we can say—the Nike Air Force 1 is a true icon.